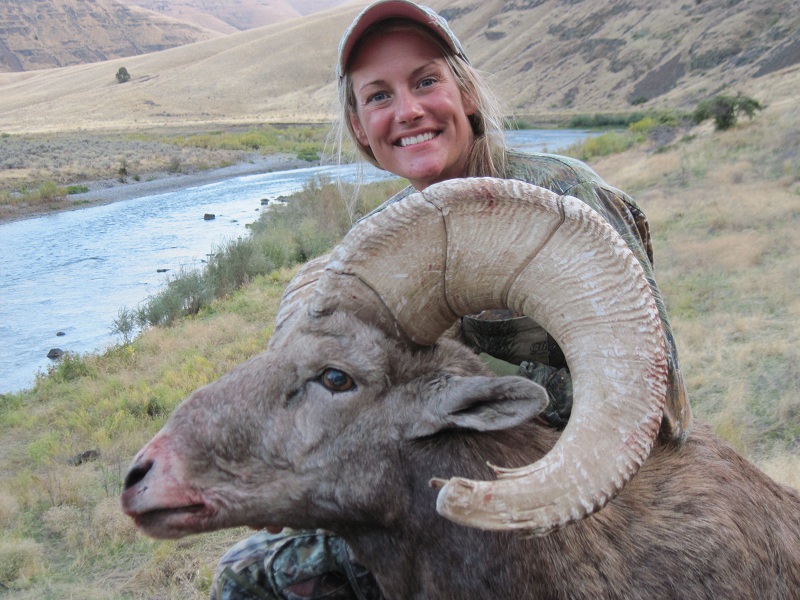 All of Oregon's bighorn sheep hunts are a once in a life time tag. The odds of drawing are very slim on all hunts and no preference points are allotted. Each applicant has the same chance each year. I know hunters that have drawn the first year they applied and other hunters that have applied for 20 plus years and never drawn, but someone draws each tag each year and you can't draw if you don't apply in the drawing.

We are permitted by the Malheur National Forest to outfit and guide sheep hunters in the Murderer's Creek Unit. This unit has 3 different sheep hunts with 2 tags each, with 2 hunts in August and one in September. We also have a permit on file with the Prineville BLM office that we can activate for any one of the six John Day River hunts, from Mid-October thru November.

On the Murderer's Creek, Aldrich Mountain and McClellan Mountain sheep hunts we use horses and mules to get you in and out of the sheep country. This is rough steep country and you must be in at least fair physical condition to enjoy this hunt. We use a drive to tent camp as a base and spike camp out with the horses and mules during the hunt.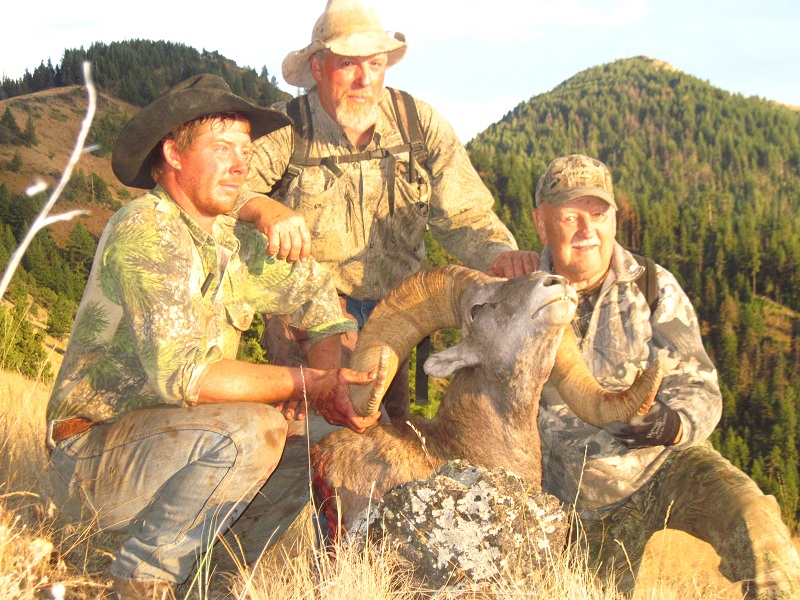 The John Day River hunts are all float hunts; we use big self bailing rafts as our transportation during the hunt. This area holds a high population sheep, scattered along about a 60 mile stretch of the river. Climbing up from the river to vantage points to glass from and side hilling down river and being picked up by the rafts is the norm on this hunt. The hunt dates for this area also coincides with steelhead and chuckar season which is always fun after a ram is tagged.

These hunts normally have at least 2 spotters and a guide per hunter, we provide all the equipment and do everything we can to make this a true once in a life time hunt. All of our sheep hunters have been 100% successful with some tremendous rams taken and a hell of a good time had by all.

All of our sheep hunts are booked after the tags are drawn. If you would like me to apply you in the drawing, please use the contact us page to reach us. If you have already drawn the tag when you are reading this…"congratulations!!!!" Give us a holler and we'll talk sheep hunting.

The pictures that go along with these sheep hunts are a slide show of past hunts in each one of the areas we hunt.