"If you are looking for a quality hunt in the West, you have found the right outfitter."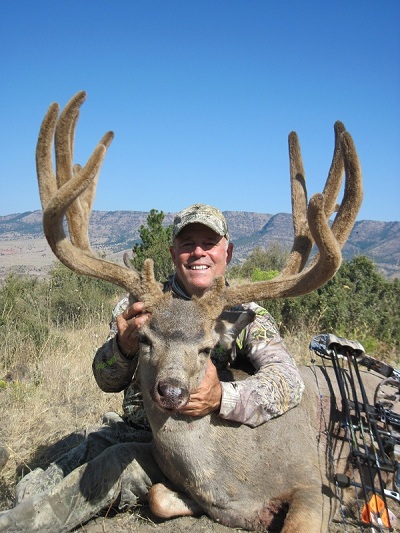 Hunter's Rendezvous is owned and operated by Outfitter John Cole and wife Deborah, we have operated continuously for the last 25+ years here in Eastern Oregon. We are licensed, bonded and insured. Oregon Outfitter license #1376
Hunting 85,000 + acres of private leases plus operating under special use permits administered by the Prineville BLM and Malheur National Forest. We are equal opportunity service providers and do not discriminate.
We plan on nothing less than 100% success. For the last 25+ years we have averaged a little over 90% on all rifle hunts, and over 75% on bow hunts, this is harvested animals not opportunities! My guides and I put in a lot of hours preseason scouting and work some damn long days during the hunts to provide this level of success.
Our name has always been synonymous with quality Rocky Mountain Elk and Mule Deer hunting, but in the last few years this has grown to include; Spring Turkey, Spring Black Bear and Big Horn Sheep hunts. We also offer John Day River Float hunts and combo Cast & Blast trips for; Mule Deer/Chuckar & Steelhead/Small Mouth Bass all on the same week long float.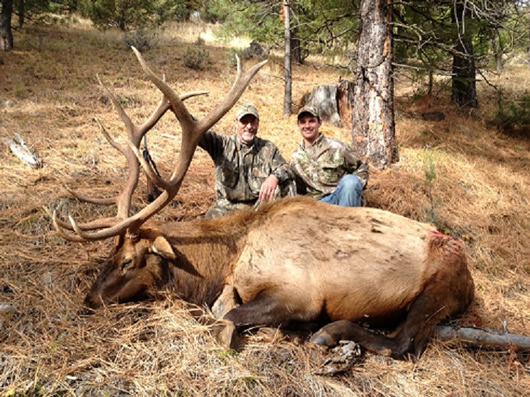 We hunt in seven different ODF&W game management units; Northside, Murderers Creek, Desolation, Heppner, Ritter, East & West Biggs (John Day River hunts).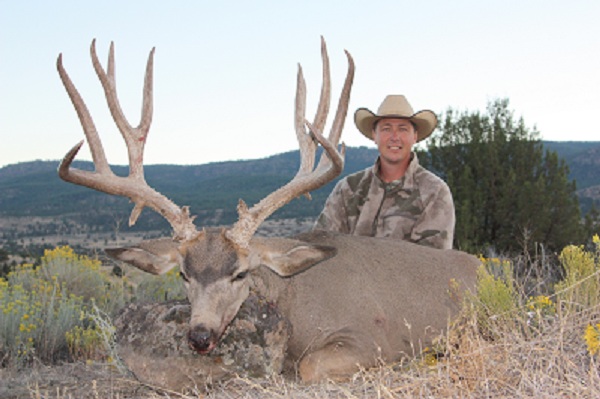 We limit the number of hunters on all of our hunts. By doing this we can control the quality of the hunt and the quality of the game from year to year. If you are looking for a social event, our outfit is the wrong place. We're not saying that we don't have any fun or a drink or two in the evenings, just that we hunt hard from dark in the morning till dark at night and expect hunters to hunt just as hard. We all know that long hours and hard work go hand in hand with success.